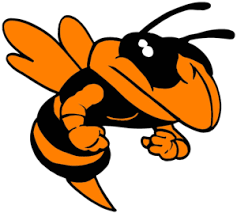 Advance High School Lifetime Sports Syllabus
Instructor: Marty Young
CLASS SYLLABUS
Instructor:  Marty Young
E-mail:                                                                                     Phone:
myoung@advancehornets.org                                                  573-820-3513
Course Description:
Lifetime Sports classes are designed to practice and develop skills in activities that will help students maintain fitness throughout their life.  Early in the fall students fitness levels will be assessed in the following areas: cardiovascular endurance, flexibility, muscular strength and muscular endurance.  From these assessments we will develop a baseline in which we will use to set personal fitness goals.  We will explore fitness activities designed to improve all areas of fitness.  Our goal is that by the end of the year students will improve their scores on their baseline fitness tests through regular cardiovascular endurance training, muscular endurance training, and activities designed to increase current levels of fitness.  Students will be introduced to life-long activities designed to increase their likelihood of exercising in the future.  Students will understand the benefits that regular exercise can provide for a person's mental, physical, and social health.
Instructional Philosophy:  
Physical education is an important academic course that will help each student find different connections to living a healthy lifestyle once they leave Advance High School.  Physical education also helps develop critical thinking skills in high pressured, game play situations.  It will also help these students find a deeper understanding of each sport we play by looking for a deeper understanding of  each sport we play by looking deeper into the origin of the sport and its impact on society today.
Major Course Goals:
*  Learn about the importance of living a healthy lifestyle.
*  Test fitness levels (Fitnessgram Test) 
*  Improve fitness levels.
*  Learn about various lifetime sports.
*  Learn about each sport we play and have a deeper understanding of them.
*   Use motor skills acquired to master the skills of each sport we play.
*  Put these skills into game-play.
*  Use critical thinking to develop a strategy in game-play.
Major Course Objectives by Quarter:
1st Quarter:  Physical Fitness,  Softball, and Ping Pong
2nd Quarter:   Badminton, Pickleball, Corn Hole,  and Kan Jam
3rd Quarter:  Weightlifting and Yoga
4th Quarter:  Diamond Games
Major Course Projects:
The student's grade will be determined by this  formula:
70% - Written tests, Skills Tests
30% - Participation
Students final grades each quarter will be entered as Pass/Fail.
 Required/Recommended Readings/Apps:
Nike Run Club app
 Google Classroom (app) – students are expected to regularly monitor classroom activities and requirements through class Google Classroom page.
Course Assessment Plan:
*  Fitnessgram Test
*  Written Assessment
*  Skills Assessment
Classroom Expectations:
·  During class students will:
* Assess personal fitness levels using Fitnessgram Testing Standards.
* Set realistic personal fitness goals.
* Identify fitness components and understand how those fitness components are essential to a balanced and well rounded fitness plan.
* Develop individual skills associated with teamwork, problem solving and leadership while engaged in various sports.
* Complete fitness testing throughout the year.
Remote Learning Expectations:
Remote Learning Expectations: 
Give 100% effort. Even though you are learning remotely, you must try your best on every assignment, project, test, and activity that we complete.

Use Google Classroom to see and post assignments. 

Check your email at least three times a day. (morning, lunch, and afternoon) This will be my main form of communication. 

When questions arise, email me. I will check my email throughout the day, and respond quickly as possible. 

Be present during the instructional time of the class period. This means you need to use the Google Meet link on our Google Classroom page to tune into the instruction. I will have a chromebook setup in class and make sure you are logged on before we start, so you can virtually learn with us. 

The homework policy is the same as the in-person homework policy. If the assignment is not turned in by the due date, it will be considered late. Please refer to the student handbook for the late work policy. If the assignment is not submitted after three days, it will be a zero in the gradebook.

Remote learning will include different components such as reading assignments, group work, discussions, presentations, etc. Students are expected to participate in each component given the accommodations and modifications needed. Detailed instructions will be included with each assignment/component. 

Quizzes and Exams are expected to be taken during the same time as the in-person class takes the quiz or exam. The quiz or exam will be available via Google Forms. The Google Form will be in "locked" mode. Meaning, you may not exit out of the test without the teacher being notified. If a student exits out of a quiz, it will be considered cheating and entered as a zero in the gradebook.  

Cheating and plagiarism is NOT tolerated. Both result in zeros. 

I will be available for Google Meetings, Zoom meetings, and to answer emails from 9:00-9:45 a.m. dail
Supplies and Materials Needed:
o   Students are REQUIRED to be prepared for class each day by having a change of clothes.
o   Appropriate clothes include: shorts, t-shirt, sweatshirt, and tennis shoes.
o   Failure to dress appropriately will have a negative impact on your grade.
Homework Policy and Grading Scale:  The grading scale is as follows:
Students final quarter grades of 60 or above, will receive a P/Pass.  Students grades below 60 for each quarter will result in an F/Fail.
Extra Help/Time and Place to be Reached by Parent:
Students can arrange to meet me before school or from 9:00-9:45, during 2nd period (planning period).   Remote learners may email me to secure an appointment during those times.
Classroom Rules/Consequences:
. Be On Time. (Students have 5 minutes after the bell to change.) 3 tardies = loss of points.
2. Be Prepared. (Students are required to wear tennis shoes and clothing that is appropriate for exercise.)
3. Follow teachers directions the first time they are given.
4. Respect your teacher and classmates in words and actions.
Requirements:  Student participation is a must! This is an activity-based class therefore students should expect to be active during the class period.  Students should be prepared to openly experience new activities.  Remember to be safe, responsible, respectful and to have fun!