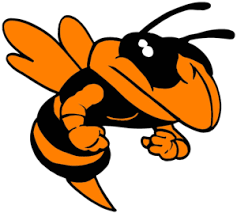 Advance High School Weight Training Syllabus
Instructor: Marty Young
 COURSE OBJECTIVES
1. Students will be able to demonstrate safety practices specific to weight training, including spotting, weight allotment and proper operation of machines 2. The students will identify and describe the effects of weight training on the skeletal muscles 3. Identify skills and health related components of physical fitness enhanced by participation in weight training. 4. The students will be able to identify and describe the nutritional needs of weight training including carbohydrates, fruits, proteins, vitamins, water and minerals 5. The students will describe the effects of weight training and its importance as a lifelong activity 6. The students will identify possible injuries that might result from not following appropriate safety practices 7. Describe and demonstrate proper warm-up and cool-down procedures 8. Attend class in the proper attire as stated in this course syllabus.
EXPECTATIONS: 
1. Dress out in appropriate gym clothes daily.
2. The locker rooms are the only area where students will be permitted to dress out/in.
3. Food, gum, and drinks are not permitted in the weight room, gym or activity areas.
4. At the end of class, students will dress in and stay in the locker rooms until the bell ring.
5. Cell phones are not permitted or visible in the weight room, gym, locker rooms or activity areas.
CLASSROOM/HOMEWORK ASSIGNMENTS Assignments will be required for this course. The assignments will include reading assignments and worksheets. No late articles will be accepted. Students are also required to keep a notebook of workouts for each day.   ABSENCES:  All absences will average in as a ZERO.  To make up and receive credit for an absence, you must complete either 11 laps in the gym at any pace you choose. You must be dressed out to complete make-up work, and it must be completed prior to the end of the nine weeks. If the absence is due to a physically disabling injury, a modified make-up activity may be assigned.  
EVALUATION 1. Dressng out & Active participation 70%   2. Daily Skill Assessments, Class Assignments & Exams 30%